Hi dancers and dance mums/dads!
We wanted to write a page about how all of Katz items are made, as we know that finding the best quality product at the most affordable price is essential when browsing for dancewear.
We are very proud to say that all of Katz Dancewear garments and shoes are hand-made here in the UK by a team of skilled craftsmen and women, using high quality material to give you the best product on the market.
Here's a little breakdown of how each item is made!


Step 1: The material is sourced and checked over to make sure that there are no faults with the material. We strive to provide the best quality products and will accept nothing but perfect for our customers!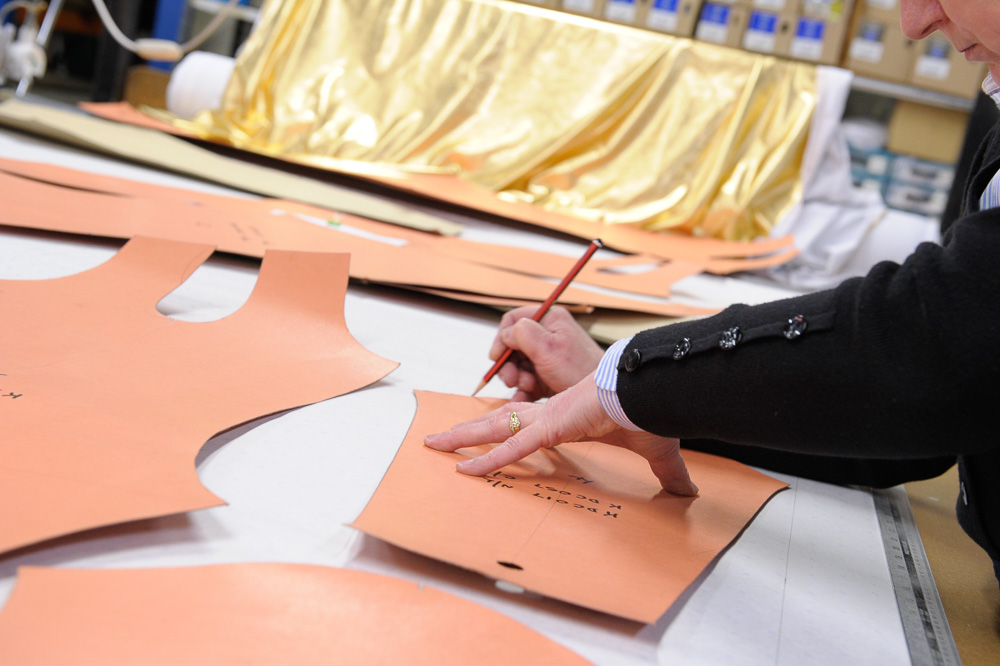 Step 2: The material is cut to our UK sized templates. By using these templates we can ensure that the sizing is always completely accurate, so our customers can trust in our service.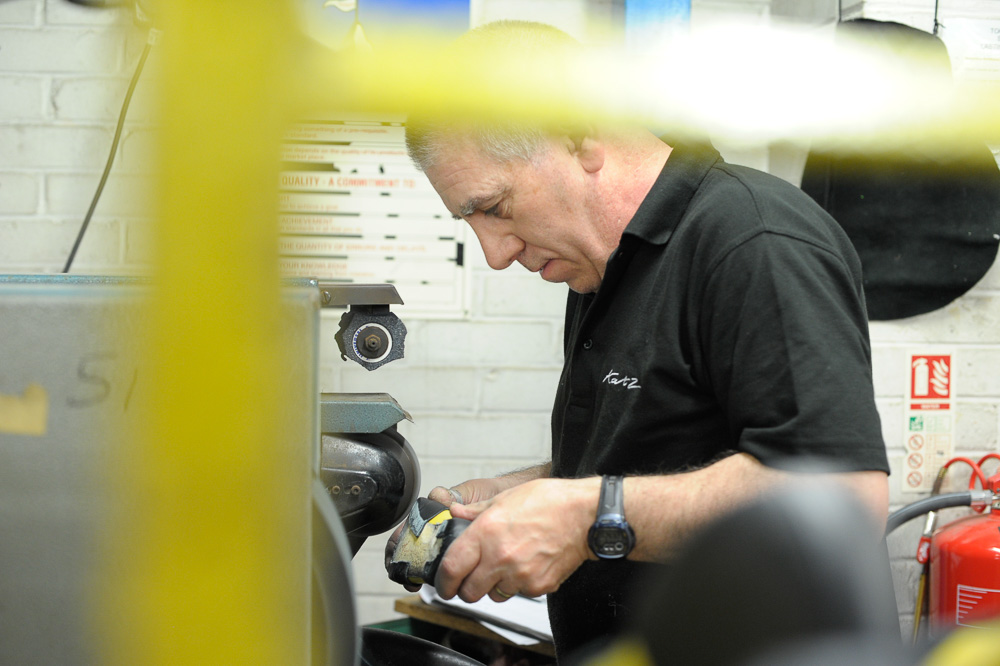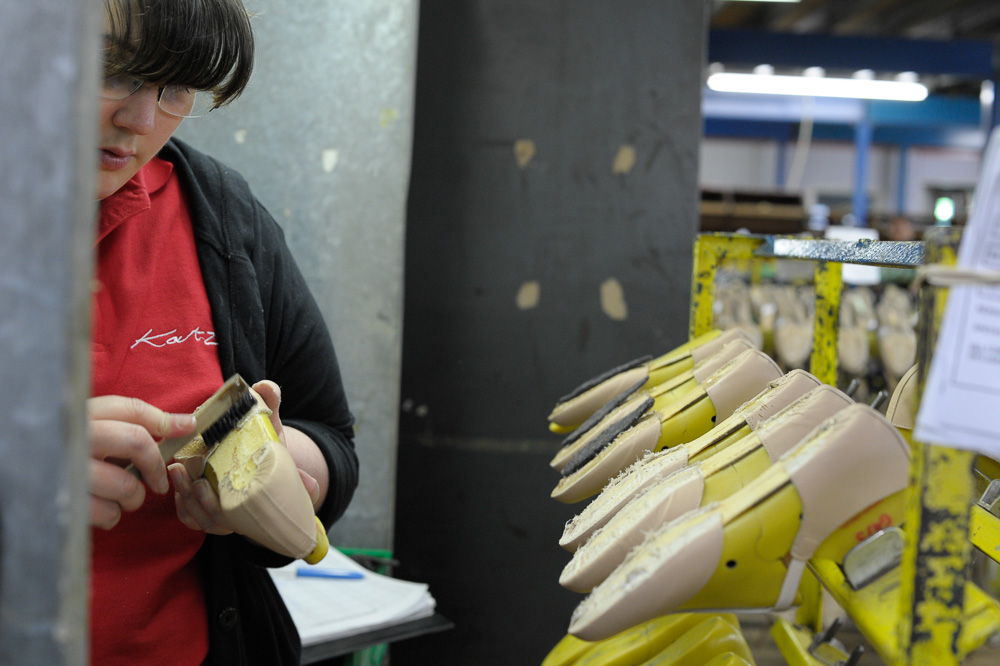 Step 3: The basic shape of the garment is made. This is sewn by hand to ensure the most accurate and professional stitching.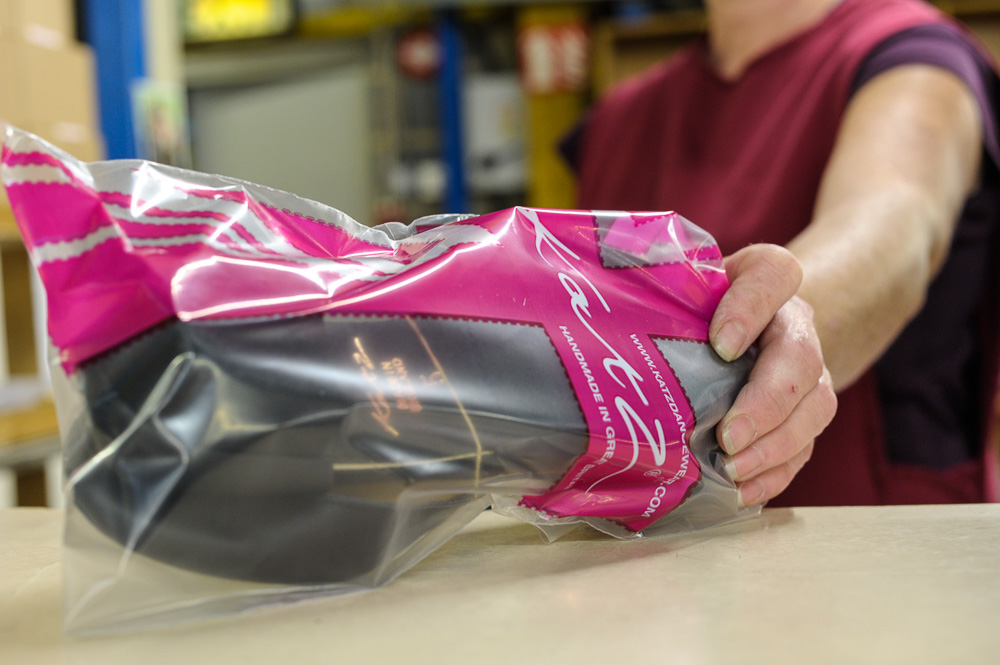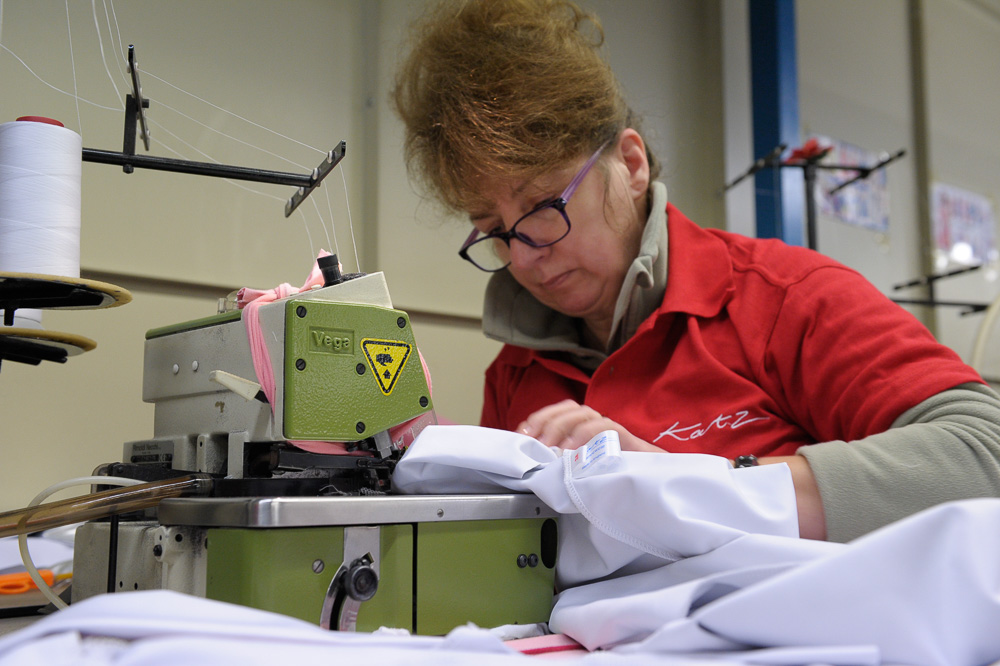 Step 4: The garment then makes its way around the factory to add precision and detail, such as a gorgeous ruched detail on the chest or a crossover back. This adds character and makes each item unique.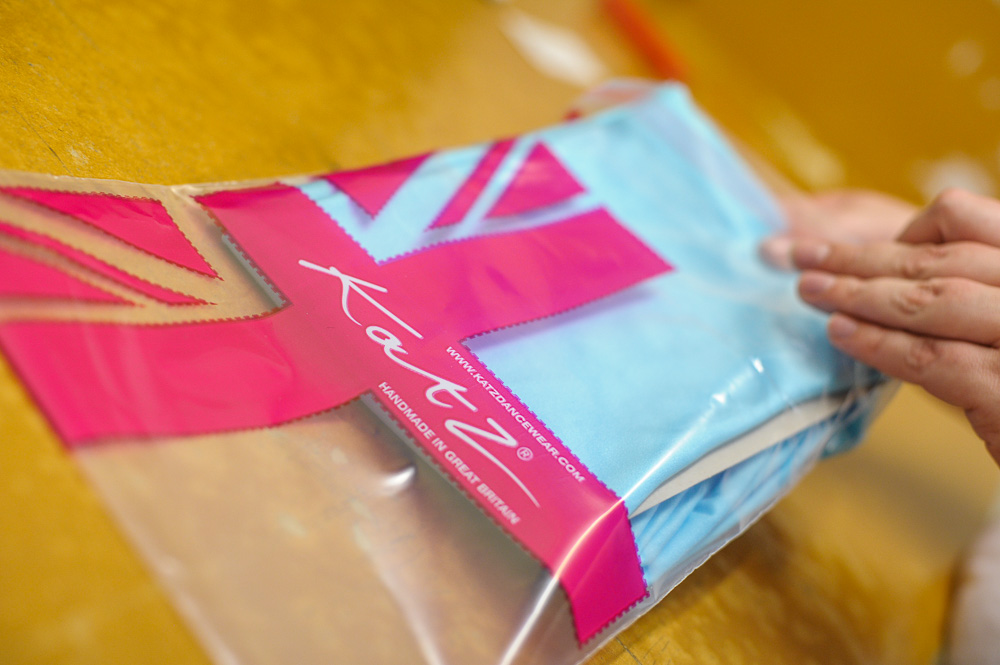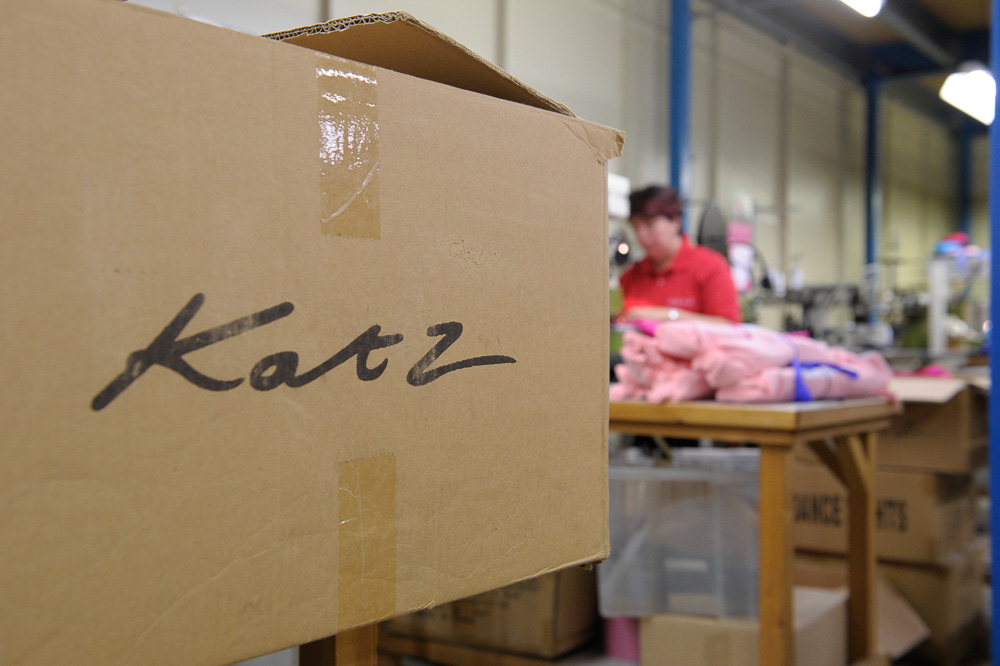 Step 5: Each item is folded neatly and packaged into a handy Katz jiffy bag. These are then boxed up in their sizes, colours and styles and sent to the warehouse to await their new owners!
As our ballet shoes are our biggest seller, and arguably the most popular style of dance, we have taken it one step further than photographing the process of making these shoes.
Instead, we have created a short video, so that you can see exactly how these are made step-by-step to create our perfect ballet shoe. Please click here to see the video.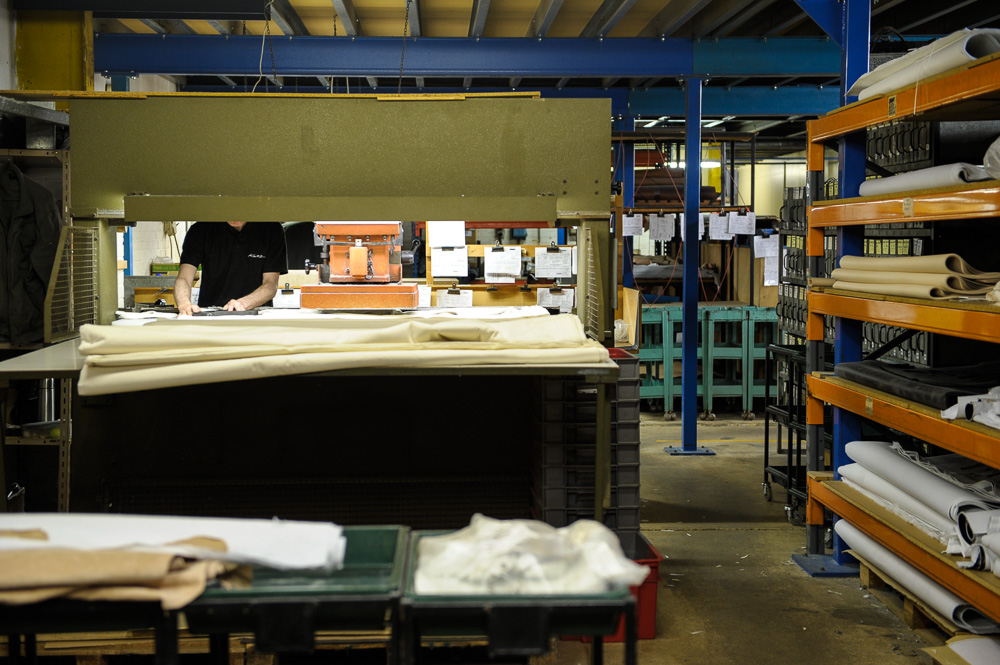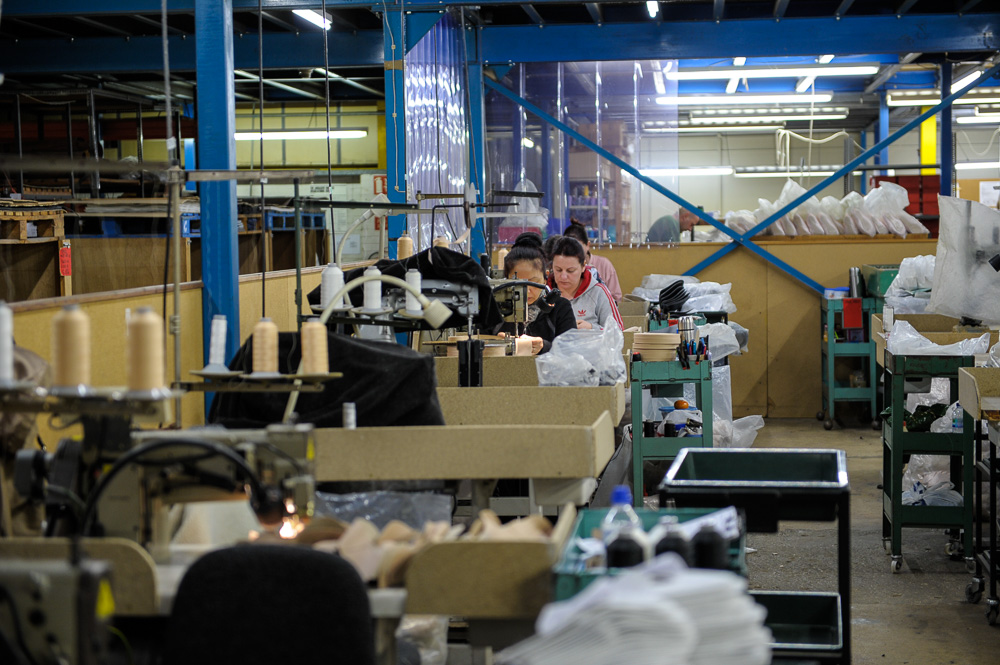 Step 1: The material, just like the garments, is sourced and checked over by a range of staff to ensure that all the material we use is in pristine condition.

Step 2: The material is measured and cut to a number of templates to ensure the perfect shape and style for the Greek sandal.

Step 3: The material is stitched and sewn to give the perfect finish and to ensure long-lasting wear. We pride ourselves on the high standard and durability of our dance shoes. You can always trust Katz!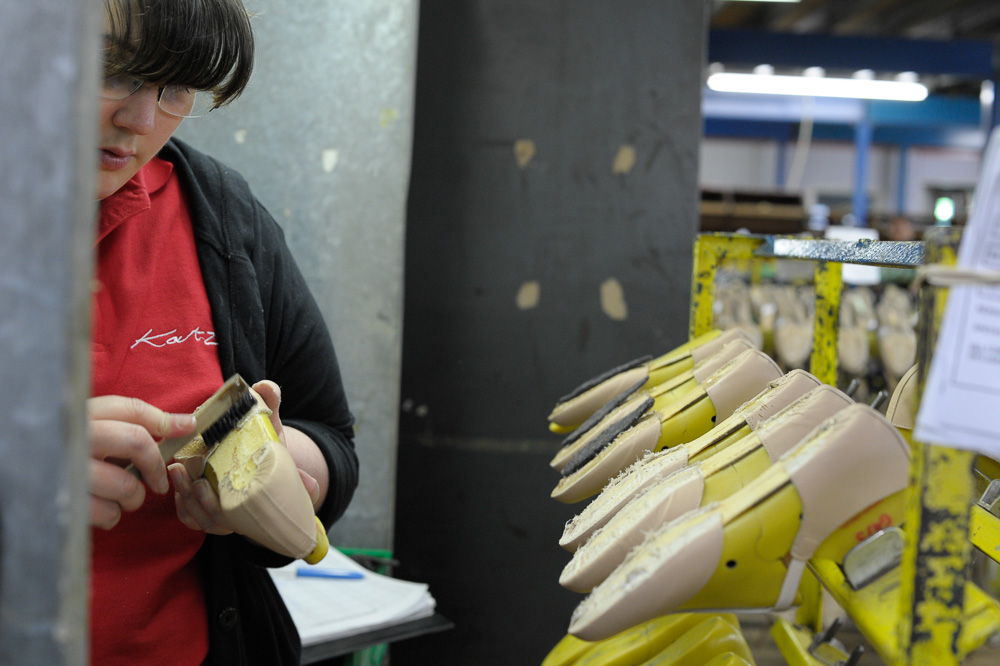 Step 4: The material is now perfectly sized, shaped and secure to make the ideal sandal for Greek, Jive, Salsa and much more. This is done completely by hand and each shoe is made to the highest standard. We won't send out anything that doesn't meet our requirements!
Step 5: The shoes are packaged up and ready to go to their new, lucky owner.
Step 1: The material is sourced and cut to our UK size guides and templates. We take much care in ensuring that all shoes are sized correctly and that the material is long lasting.
Step 2: The main shape of the shoe is created and the material is sewn neatly on the bottom of the shoe to give the perfect overall look. Once again, this is done by hand to ensure maximum precision.
Step 3: The sole and heel is then attached to the base of the shoe, covering the stitching and leaving a professional finish. We have a range of different sole materials, so there is always a jazz shoe to suit all types of dancers!
Step 4: The shoes are then laced and packaged up neatly, ready to go.
Step 1: The material is sourced, checked over and measured to our templates, just like all of our products.
Step 2: The shape of the shoe is created with the newly cut material. Once again this is done by hand to ensure precision and neatness.
Step 3: The buckle and strap are attached, by hand, one by one. We choose to do this task by hand so that we can ensure each shoe has a sturdy and secure buckle and strap that will sit correctly on the foot to ensure maximum comfort during classes or shows.
Step 4: The sole of the shoe is attached, once again by hand. This is to ensure correct positioning and alignment with the base of the shoe. We always take our time to ensure that each shoe is perfect quality.
Step 5: One of 3 heel heights is attached by hand to the heel of the shoe. Once again we strive to ensure that this is attached correctly so this is another task done completely by hand.
Step 6: The finished shoes are then boxed up neatly and labelled correctly with all relevant information for the customer to make their decision. We pride ourselves in our professional quality and finish.
Syllabus Shoes
Step 1: The material is sourced, measured and cut to the perfect measurements.
Step 2: The shape of the shoe is constructed by hand to ensure the perfect and most comfortable fitting syllabus shoe for all ages.
Step 3: The material is attached to the bottom of the shoe and then neatened up to create a professional finish. The sole of the shoe is then attached by hand.
Step 4: The sole of the shoe is sanded down to get rid of any frayed material and to neaten up the base of the shoe. We will only send out the highest quality and most professional products to our customers. The shoes are then boxed up and stored in our warehouse.
Step 1: The material is sourced, inspected and measured accordingly.
Step 2: Once cut, the material is then shaped and stitched with the required spacing between each individual stitch. We want to create the best shoe for this particular style of dance, so focusing on small details to provide the maximum comfort in your shoe is a must for Katz.
Step 3: The shoes are then structured to the correct shape and laced accordingly. Each colour shoe has its own colour lace to match. We have a range of black, silver, white, tan and silver glitter laces to match the shoe.
Step 4: The heel plates are carefully and securely attached to the shoe. It is very important that these are positioned perfectly in order for the wearer to get the perfect tap tone out of the shoes, so this is done with extra caution.
Step 5: The shoes are then boxed up and stored whilst they wait for their time to tap!
So, that's what goes on inside the Katz Dancewear factory on a daily basis!
There are so many positives when buying from a dance company who make their own products, because you know that what you will receive is genuine and of a high quality.
The fact that we make our own products also means that we can always fulfil your order, even if we run out of stock during our busy times. We can make garments within 5-7 working days, and shoes within 2-3 weeks, so there is never a long wait before you get your order.
We will always get in touch with you to let you know of the delay if this is the case, and we are of course more than happy to fully refund you if you cannot wait for your order to be made.
We do sell other products which we don't make, including tutus, underwear, accessories, stationery, foot thongs and some of our ballroom shoes. However, these are all still to the highest quality and we are always replenishing our stock.
We deliver all over the world and have a variety of delivery options.

So, thank you very much for reading all about how we make our products. We hope we have enlightened you into the world of Katz and we hope we can help you out at some point soon!