ALL ABOUT OUR POINTE SHOES
We are very proud to have on offer four styles of pointe shoes. Below we have included some information to help you decide which pointe shoes are the ones for you. If you have any further questions, please do not hesitate to call us on 01832 735181, or email us at enquiries@katz-dancewear.co.uk and we would be happy to assist you further.
All of our pointe shoes are handmade. Each style comes in three different widths, so there's a pointe shoe at Katz for everyone. All styles have a U-cut vamp and an elastic front draw cord to tighten and loosen as needed. All styles also have a white foam padded insole and all come with 240cm of elasticated satin ribbon, 50cm of fishnet elastic and satin organza bag to keep your shoes protected.
Standard Satin Toe Soft Shank Pointe Shoe - £31.50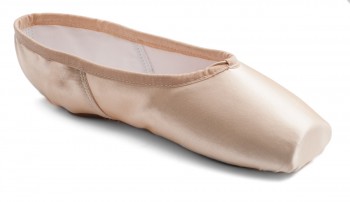 This style of pointe shoe is best suited for a beginner. It has a satin toe and a soft leather shank so is much more flexible than most pointe shoes. We'd recommend this style if you are just starting out in pointe, as these are perfect for barre work until you have built up the strength and muscle memory for professional pointe.
Professional Satin Toe Hard Shank Pointe Shoe - £32.50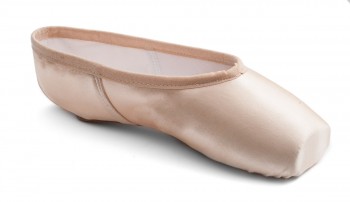 For the more advanced pointe-ers, we have the professional satin toe shoes. The shank on this style is much, much harder which is much better suited to stage work and more complex pointe work. There isn't much flexibility in the shank of the professional pointe shoes, so you do need to be a strong, confident pointe dancer to be able to wear these.
Standard Suede Toe Soft Shank Pointe Shoe - £36.50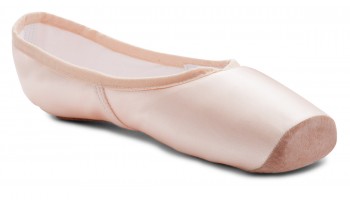 Again this one is for the beginners, with the soft, more flexible shank. The only difference here is the suede toe. With a suede toe, you will find the shoes are much more durable and will last a little longer than the satin toe'd pointe shoes as the suede toe can take more vigorous work than the satin.
Professional Suede Toe Hard Shank Pointe Shoe - £37.50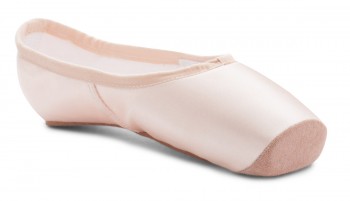 And finally, our professional suede toe pointe shoes. This style is for the most advanced pointe dancer - with the hard shank and the suede sole, these pointe shoes are ready to be put through their paces. If you are wanting a long-lasting pointe shoe that is up to the challenge, then this is the right choice for you.